About Benjamin Chang of Bellingham Acupuncture and Wellness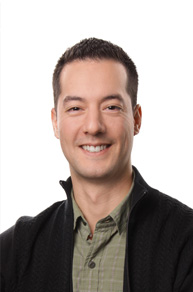 My clinic started as Chang's Apothecary – a small retail herb store and acupuncture clinic in Bellingham, Washington. I opened the shop in 2002 after realizing that there was no local source for our community's Chinese herbal needs. Although there were many Chinese medicine practitioners in the area, there was no traditional herb shop where one could just browse or speak with a qualified professional without an appointment or treatment fee. Over the years our business name has taken various forms. We most recently have rebranded as – Bellingham Acupuncture and Wellness.
I was introduced to Chinese medicine at an early age by my father, Hui Chong Chang, MSAOM, L.Ac., MD. I can recall the strange smell of raw herbs in my father's study, along with his many books, models, and diagrams related to Chinese Medicine. For many years this practice was very mysterious to me and I had no real interest in learning what it was all about. To me it just was some eccentric thing my dad practiced and that was about all I cared to know.
Fortunately, after obtaining my Bachelor's Degree from Western Washington University, Chinese medicine found me. I say "found me" because I certainly wasn't looking for it; my life's path just seemed to guide me in that direction. It was so strange to suddenly realize that all of my many lifelong interests seemed to fit so perfectly with Chinese medicine and that it had been right under my nose for so long!
I soon began studying with my father, sitting in on his treatments, making his patient's prescriptions and thus Chang's Apothecary was born. I later pursued a formal education at Shang Hai Traditional Chinese Medicine College of British Columbia and after completing an accelerated program, I obtained a "Doctor of Traditional Chinese Medicine" in 2005.
Since that time I have continually sought out the highest level doctors teaching today, to learn from them the most effective clinical techniques to help my patients get results. These teachers typically have practiced Chinese medicine for more than thirty years and thus know what works and what does not. This has resulted in an exponential increase of knowledge which would have otherwise taken me years to attain. I typically complete 200-300 continuing education hours every year.
Some of my teachers have included my father – Hui Chong Chang, MSAOM, L.Ac., MD; Richard Teh-Fu Tan, L.Ac., OMD, Jimmy Wei-Yen Chang, L.Ac., Mazin Al-Khafaji, DCM, FRCHM; Sharon Weizenbaum; Sky Liu, BS, Ph.D., NMD, DTCM; Bill Tang, BS, DTCM; Namsup Jo, MBA, DTCM; Bill Hardman, DTCM; Les Moncrieff, Acupuncture Detox Specialist, DTCM; Art Baner, LMP, Certified Yang Style Instructor; Shu Shung-Teng, Master Herbalist, DTCM; David Song, Tui Na Specialist, DTCM.
Chinese Medicine is such a beautiful art as it engenders so many different disciplines to create a complete system of health and healing. It is dear passion of mine and I am honored to share it with you.
–Benjamin Chang,
DTCM, ADS, L. Ac.